Can I determine the shipping and handling costs before starting the checkout process for my order?
Yes! At Checkout, you can use the Estimate Shipping option.
Simply add the Country, State / Province, and Zip / Postal Code, then click ESTIMATE SHIPPING for options and associated costs.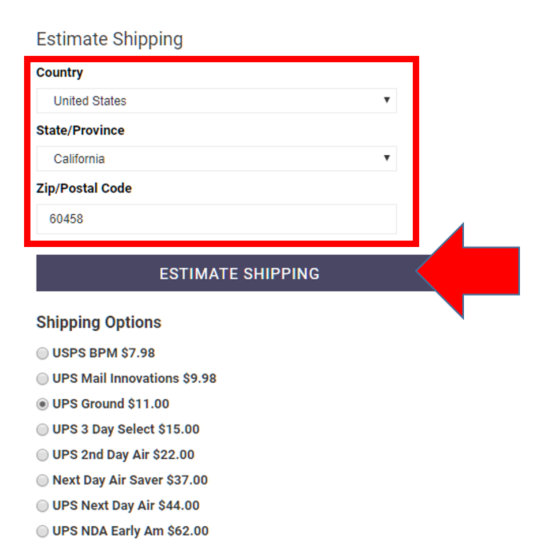 Shipping and handling costs vary and are based on:
The shipping method you select
The size and weight of the order
Your delivery destination, which is based on your country, city, and postal code
If you are placing a Corporate Order, please check with Lance for pricing!